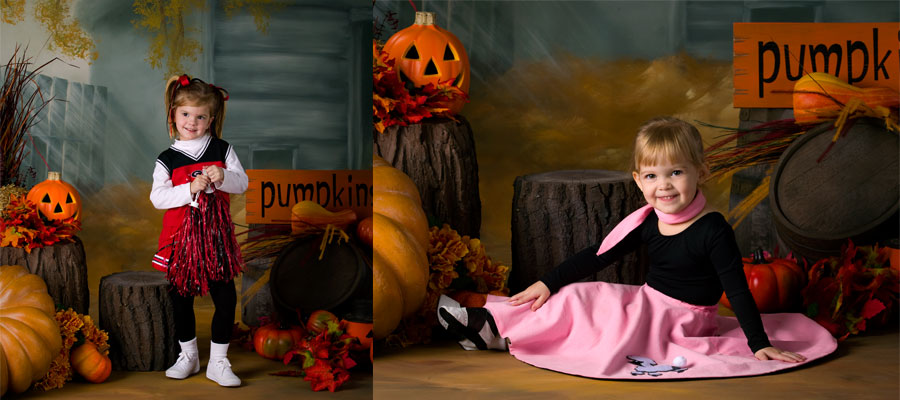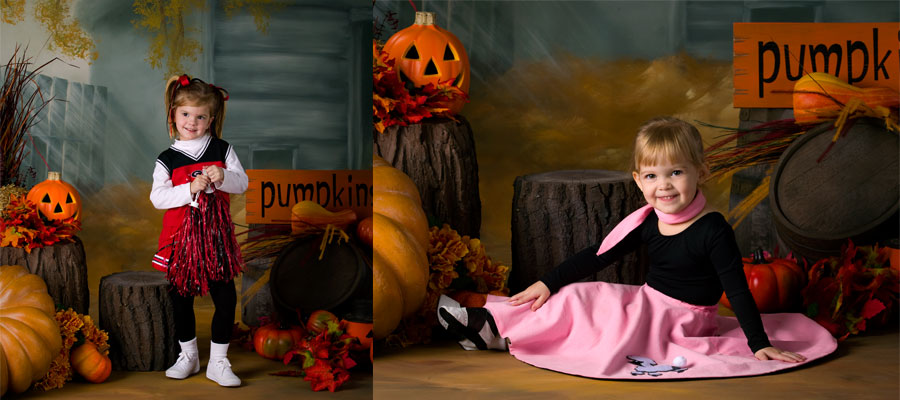 Bring your princess, cowboy, cat, clown or any other trick or treater to our studio
and take advantage of special prices and packages.
Children in casual clothes will also look good to on our fall background.
No session fee with packages starting at $35.
October 30th from 2 – 6 pm
Call to reserve your time.
We look forward to seeing you!