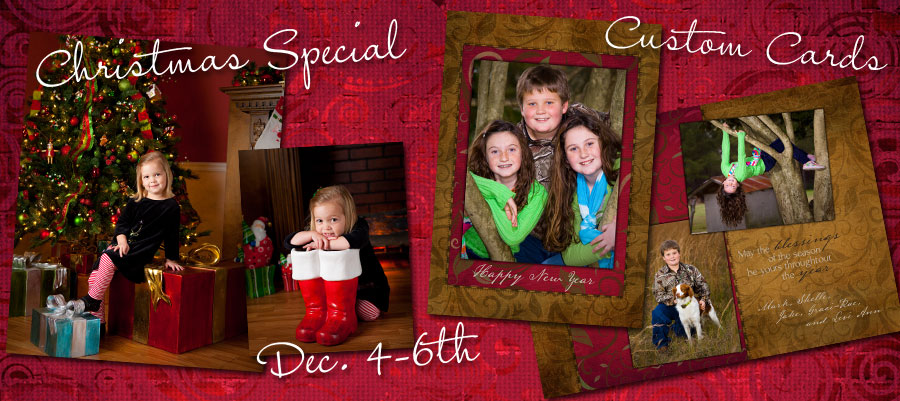 Christmas Special Dec. 4th-6th
It's that time of year again! The studio is decorated in festive holiday colors for our annual Christ­mas Special and we hope you will make plans to visit.
Our Christmas Special is on December 4th, 5th and 6th. We will have different Holiday sets to choose from. You can even choose a non holiday set, if you wish.
No session fees with packages starting at $35.
You will be able to view and choose your portraits immediately after the session. You choose your images and not someone else. Custom Christmas Cards may also be ordered from these photographs.
Call early to schedule your time. Appointments will be booked throughout each day that the special is scheduled, so call early for a time that is convenient for you.
Still time to book a custom session for Christmas delivery and greeting cards.
If you have your own ideas for your Christmas cards just let us know and we will make it happen.
Do you want a outdoor family portrait, just the kids, or even a family pet on your cards.
We custom design Christmas cards in many styles and sizes.