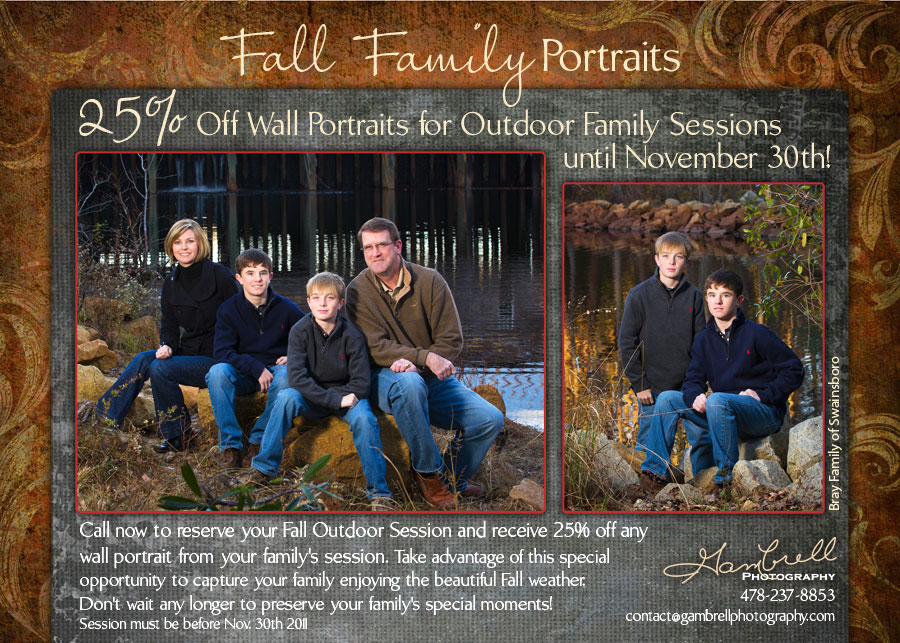 25% Off Wall Portraits for Outdoor Family Sessions until November 30th!
Call now to reserve your Fall Outdoor Session and receive 25% off any wall portrait from your family's session.
Take advantage of this special opportunity to capture your family enjoying the beautiful Fall weather. The leaves are changing and another year will soon be over. Don't wait any longer to preserve your family's special moments!