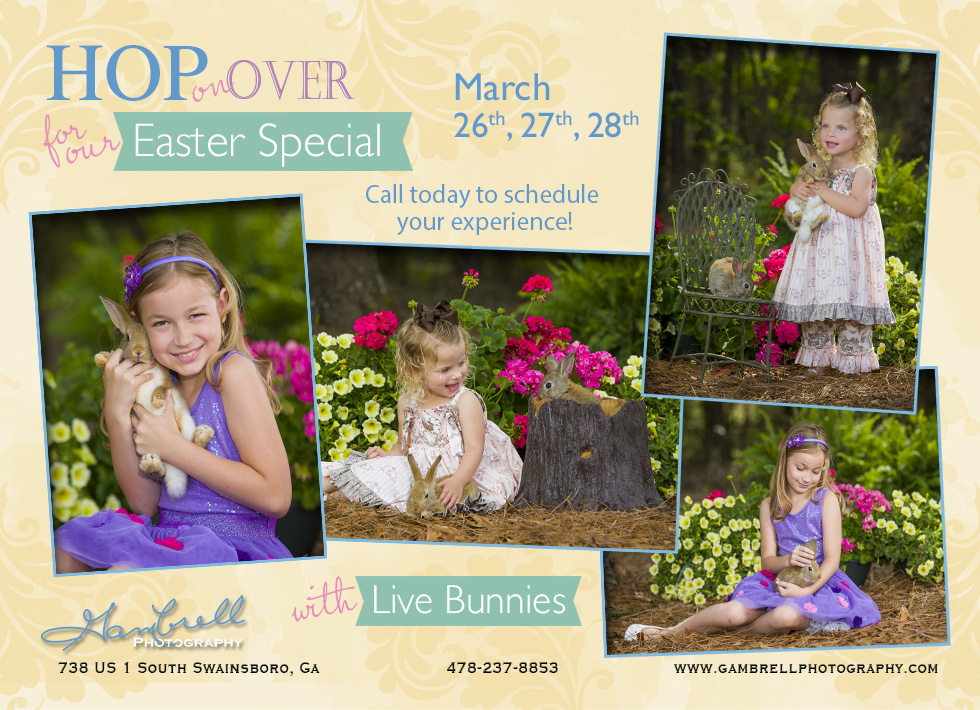 It's almost time to hop on over for our Easter special with live Bunnies!
Easter Bunny Special
Special Edition Session
3 Days Only!    March 26th, 27th, 28th
Your kids will have a great time outdoors playing with our live bunnies!
Make sure to call now to reserve your time and date.
Call 478-237-8853 to schedule your bunny experience!
Times will fill up fast!