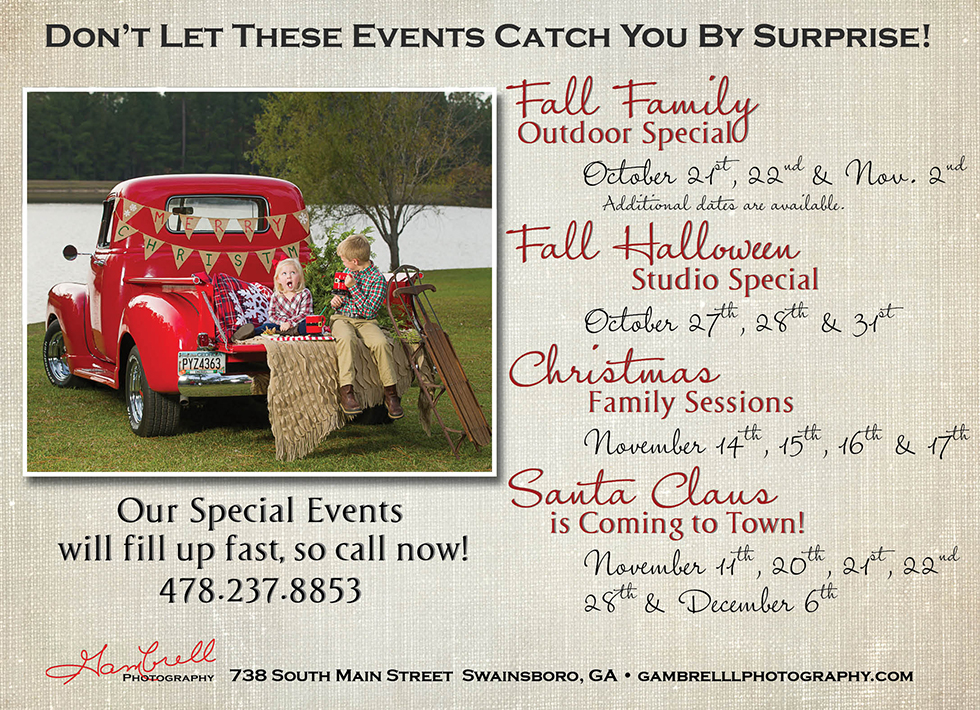 Don't Let These Upcoming Events Catch You By Surprise!
Fall Family Special October 21st, 22nd and November 2nd. Additional dates also available.
Fall Halloween Studio Special October 27th, 28th and 31st
Christmas Mini Sessions November 14th 15th, 16th and 17th
Santa Claus November 11th, 20th, 21st, 22nd,28th December 6th
Call 478-237-8853 for details and to schedule your appointment time!