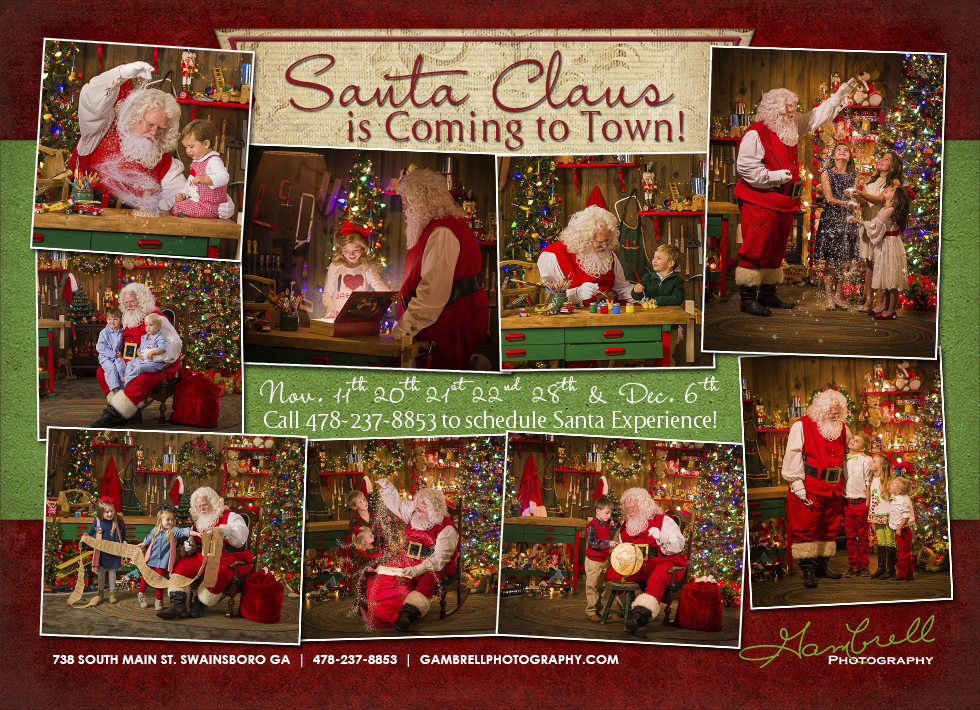 Santa Claus is coming to Town
It's almost time for Santa to make his annual visit to Gambrell Photography
He is excited about visiting with your children and ready to hear their Christmas wishes!
Please come join us for a great time and a unforgettable experience.
Saturday, Nov. 11th
Monday, Nov. 20th
Tuesday, Nov. 21st
Wednesday, Nov. 22nd
Tuesday, Nov. 28th 
Wednesday, Dec. 6th
Sessions are booked by appointment only.
Call early because time slots are filling fast.
478-237-8853
Experience fee starting at $25.
Many package options and Christmas cards available.